Donation to Strandliners CIC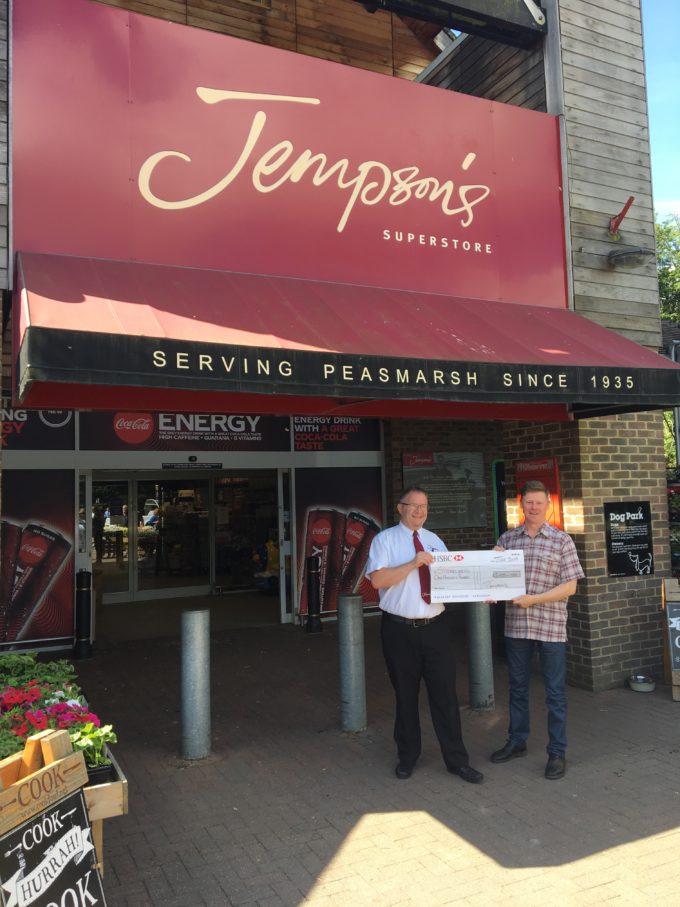 The Jempson Foundation recently made a donation to Strandliners CIC, to support their ongoing beach and river-cleans in the Rye Bay area.
Andrew Dinsdale said, 'We would like to thank The Jempson Foundation for their support. Strandliners conducts beach-cleans along the shores and clean-ups along the banks of the Rivers Tillingham, Brede and Rother as far up as Iden. This donation will be used to extend beach cleans throughout the year and train volunteers as "Citizen Scientists", qualified to identify and quantify all types of waste with a view to preventing it entering the Marine environment, so this donation will make a real difference."
Pictured Andrew Dinsdale from Stranndliners CIC and Dominic Plomer-Roberts from Jempson's.