Donation to Carillon Cottage – Wadhurst Open Gardens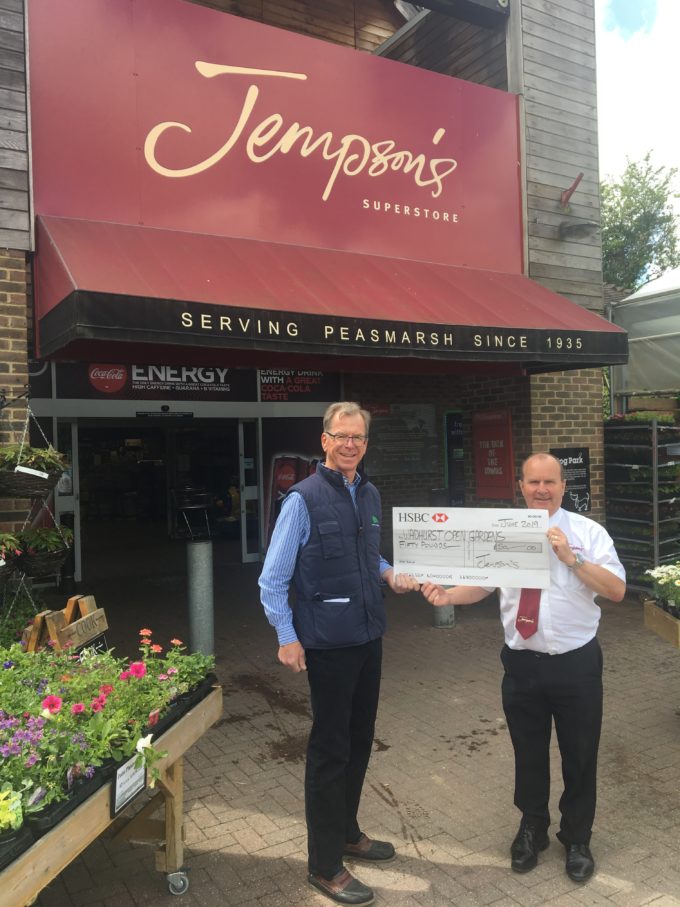 The Jempson Foundation recently made a donation to Carillon Cottage, for their annual fundraising event 'Wadhurst Open Gardens'.
Wadhurst Open Gardens is an annual fundraising event which gives the opportunity to reach out to the whole community by providing a very enjoyable afternoon involving the whole village. From small beginnings the event has grown and now attracts visitors from near and far. This event for the village is their main fundraiser and helps support all the local services they provide for the local community including a volunteer driving scheme to take people to local and hospital appointments.
Pictured Michael Hardcastle from Carillon Cottage and Nigel Carter from Jempson's