Donation to Winchelsea New Hall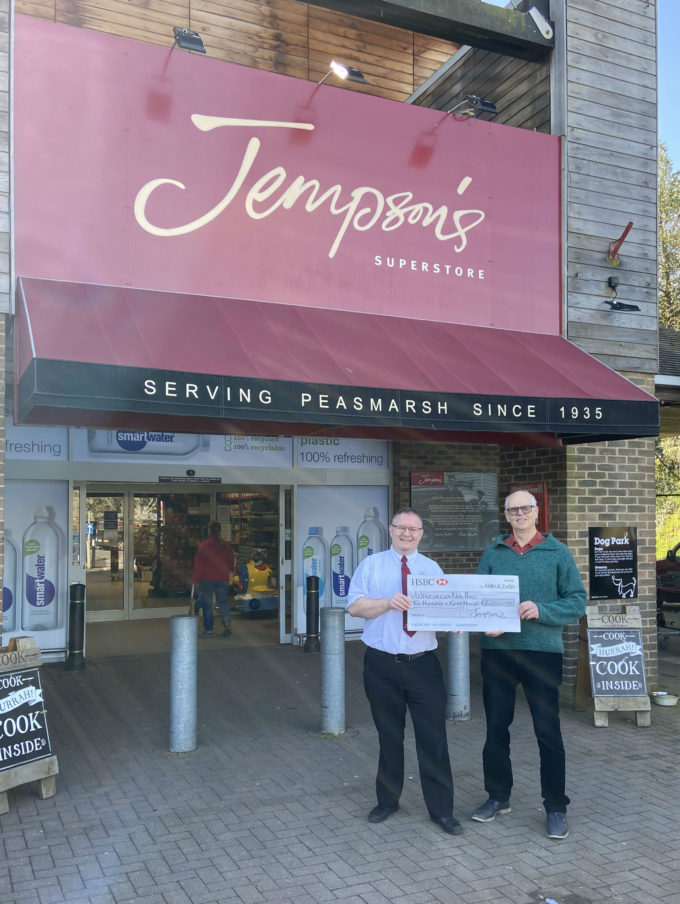 The Jempson Foundation recently made a donation to Winchelsea New Hall for the replacement of sash windows to main hall.
Rob Mortimer said, "We would like to thank The Jempson Foundation for their support. The donation is gratefully received and will go towards the cost of local craftsmen to make and install sash windows to ensure the village hall is well ventilated and energy efficient. Thank you, this donation will make a real difference."
Pictured Rob Mortimer and Dominic Plomer-Roberts from Jempson's.