Donation to The Rye Christmas Festival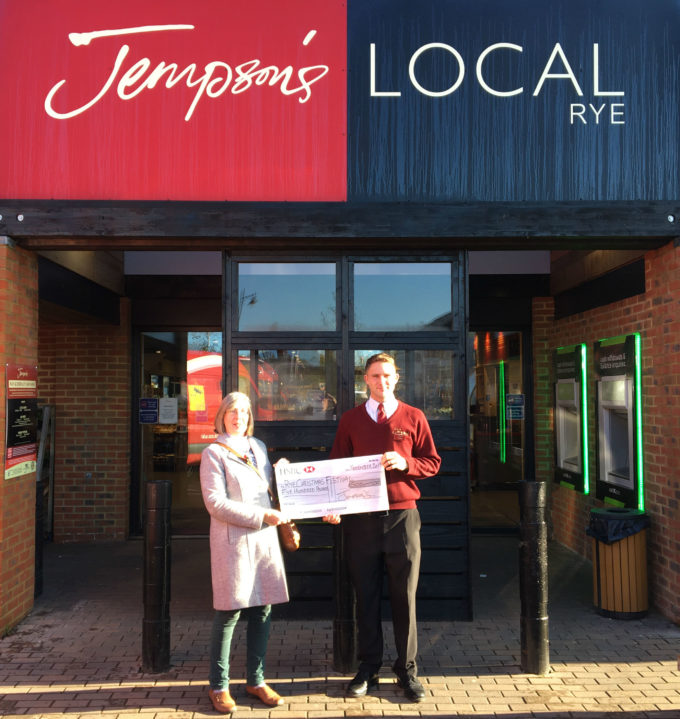 The Jempson Foundation recently made a donation to The Rye Christmas Festival, as a contribution towards the towns annual festival.
Heather Stevenson said, "We would like to thank The Jempson Foundation for their support. Being a local event based on community spirit and well being, we come to local people and businesses seeking contributions. This donation will be used to provide street entertainment within the town during this year's Christmas Festival."
Stephen Jempson said 'The Foundation was established in 2010, Jempson's 75th Anniversary, with the principle to support local projects and charities" he continued "We are delighted to be able to offer our support and we hope that our contribution will make a difference to the local community which we are proud to serve."
Pictured with Heather Stevenson from Rye Christmas Festival and Rye deputy manager Francis Walker.