Donation to St Thomas' C of E Aided Primary School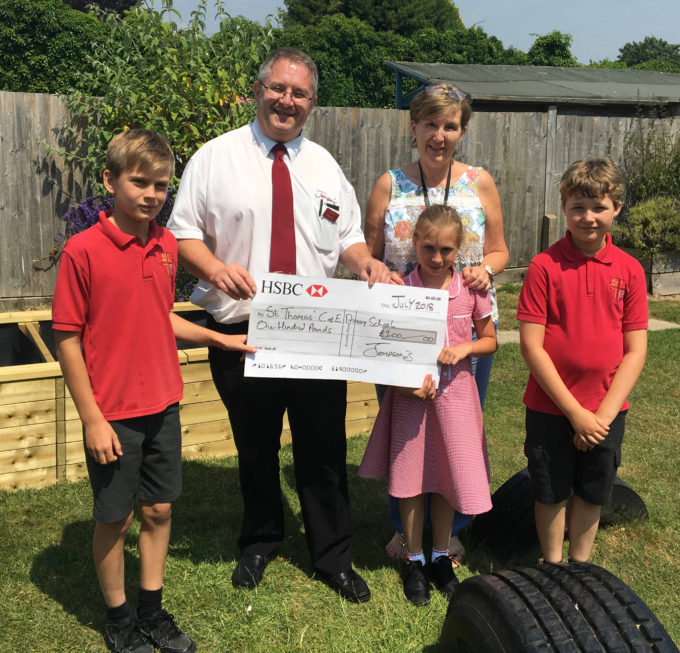 The Jempson Foundation recently made a donation to St Thomas' C of E Primary School, for construction of an outdoor classroom.
Carol Gardiner said, 'We would like to thank The Jempson Foundation for their support. This donation will be used to provide the children with a new outdoor classroom with construction beginning over the Summer holidays'.
Stephen Jempson said 'The Foundation was established in 2010, Jempson's 75th Anniversary, with the principle to support local projects and charities' he continued 'We are delighted to be able to offer our support and we hope that our contribution will make a difference to the village of Winchelsea.'
Pictured Carol Gardiner, Dominic from Jempson's and three year 6 pupils.