Donation to St. Peter's Church, Newenden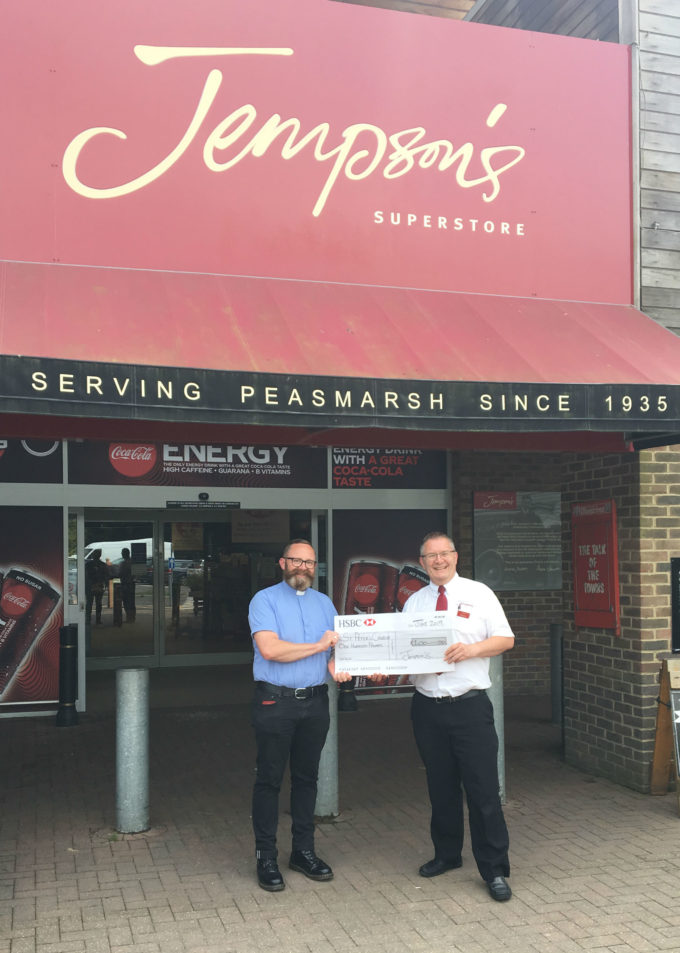 The Jempson Foundation recently made a donation to St. Peter's Church, Newenden, to support the repair of their church roof.
Reverend Chris Hodgkins said, 'We would like to thank The Jempson Foundation for their support. We are holding a Flower Festival at St Peter's Church on 28th – 30th June to coincide with St Peter's Day with the purpose of of raising funds for the much-needed repair of our ancient church roof, so thank you, this donation will make a real difference."
Pictured Reverend Chris Hodgkins and Dominic Plomer-Roberts from Jempson's.