Foundation Donation to Hawkhurst CEP School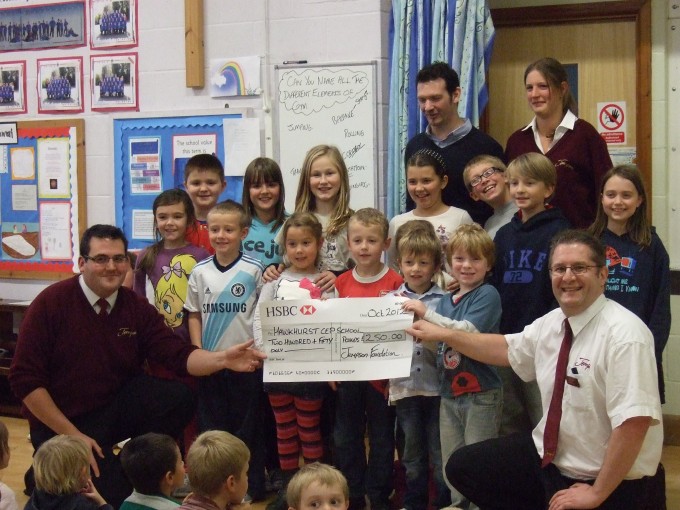 The Foundation donated £250 to Hawkhurst Church of England Primary School towards their Grand Fireworks Display which is being held at the school on Wednesday 31st October.
Hawkhurst Jempson's Budgens store manager Carl Anderson and colleagues were treated to an assembly before presenting a cheque to representatives from the school council.
Carl Anderson said 'We where delighted to be invited by Head Teacher Mrs Hatcher & Theresa Hughes the school's secretary to attend their assembly, and it is our absolute pleasure to offer our support to their fireworks display, we wish them every success with their event'.